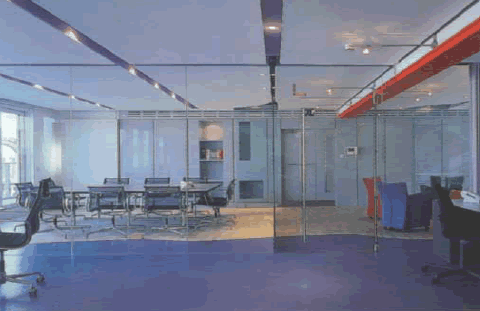 The structural glass system may be used by the client to capitalise on an open plan layout and emphasise structural exposure.
The system may be silicone jointed and double glazed to give greater sound attenuation without introducing any framing or mullions to the cavity.
The system can be easily upgraded for fire resistance by the use of specialist glass types.
Privacy can be afforded by screen-printed glass, etched glass or applied film. For intermittent privacy requirements the use of Privalite glass gives automatic obscurity at the push of a button.


Frame-less doors may be fitted with a range of ironmongery including full height pivot hinges to minimise the use of patch fittings. Frame-less doors and mitred corners give a virtually seamless final installation.